view original
post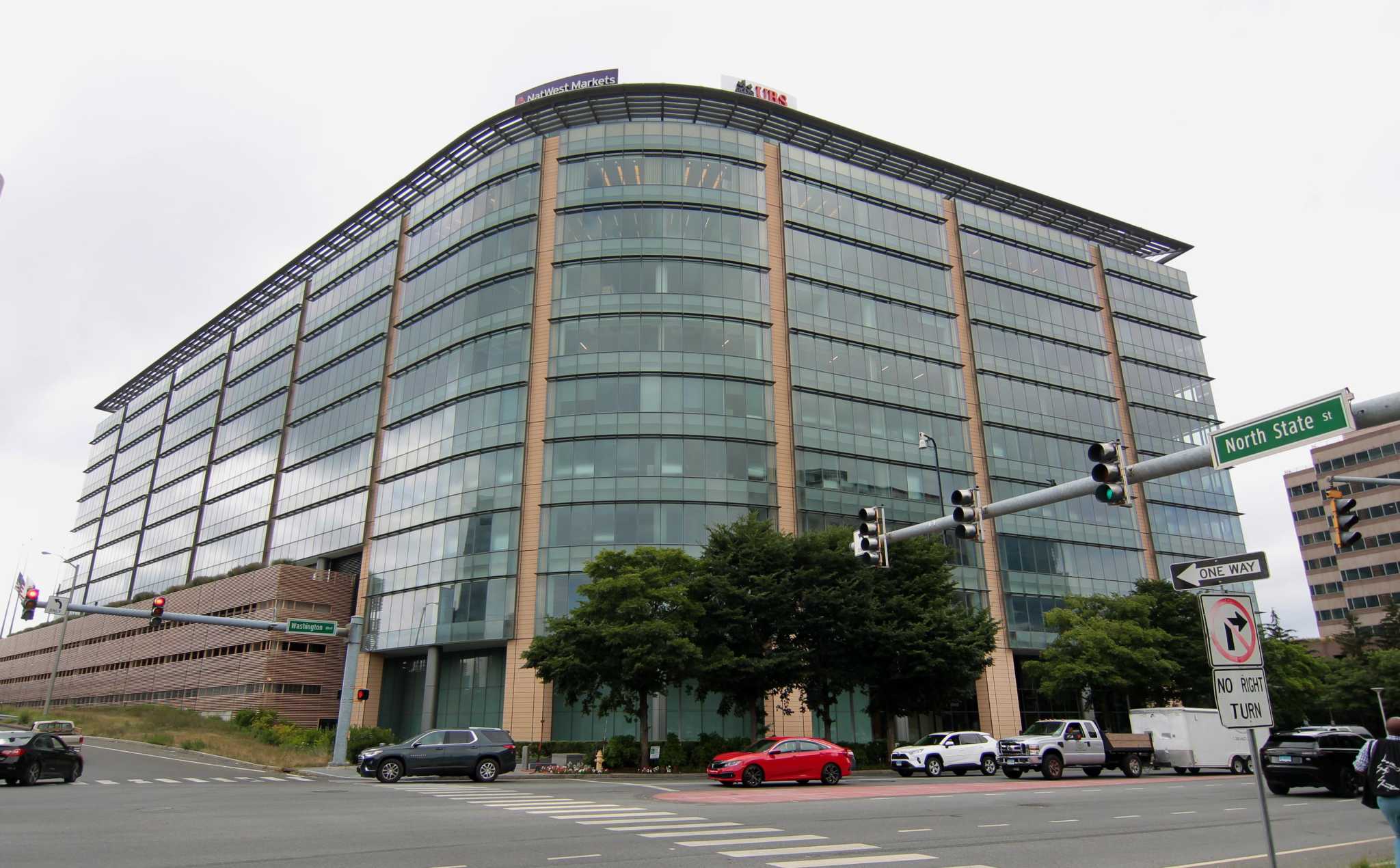 STAMFORD — Viking Global Investors, one of the largest investment-management firms based in Connecticut, has confirmed that it plans to relocate in late 2023 its downtown Greenwich offices to downtown Stamford. 
The firm has signed a lease for approximately 42,000 square feet at 600 Washington Blvd., which will house Viking's more than 100 Connecticut-based employees. Viking will join a number of other financial-services firms in the approximately 450,000-square-foot building, which is fully leased and whose other tenants include Bank of America, Citizens Bank, Equinor, NatWest Markets, Tremblant Capital and UBS. 
"It's a space that better suits our needs," Viking said in a written statement. 
Officials at Rubenstein Partners, which acquired 600 Washington for $163 million from NatWest Markets' parent company in 2019, welcomed the firm. 
"600 Washington is the premier office address in Stamford, and we're excited to welcome Viking Global to its roster of top-tier tenants," Joseph Zuber, Rubenstein's Metro New York-New England region director of investments, said in a statement.   
Since 2003, Viking has been headquartered at 55 Railroad Ave., across the street from the Metro-North Railroad station in downtown Greenwich. The firm was not able to immediately provide the square footage of those offices. It also has offices in Manhattan, San Francisco, London and Hong Kong.  
Founded in 1999, Viking manages more than $37 billion in assets. Public equity, private equity and credit-and-structured capital comprise its main areas of investment.  
Some of southwestern Connecticut's recent office-leasing activity also involves Shippan Landing, a five-building office complex in the city's Shippan section that is co-owned by Rubenstein and George Comfort & Sons. 
In one of the property's buildings, at 290 Harbor Drive, asset-management firm Hudson Bay Capital has subleased the entire third floor, covering more than 47,000 square feet, from marketing-and-talent management firm Octagon, according to a report from real estate-services firm JLL. It comprised the largest office-leasing transaction in Fairfield County in the fourth quarter of 2022, JLL said. 
Zuber confirmed the sublease and said Hudson Bay "will be taking occupancy of the third floor after making some modest tenant improvements to the space."
Messages left for Hudson Bay, inquiring whether the space at 290 Harbor Drive would replace or complement its offices in downtown Greenwich, were not returned. Last year, the firm announced plans to add 40 employees in Greenwich, with the support of a state grant of up to $1.3 million.  
Messages left for Octagon were also not returned. In 2017, Octagon opened its offices at 290 Harbor Drive, taking about 57,000 square feet across the second and third floors. 
JLL's report noted that, "Financial-services tenants remained the primary driver of office leasing activity in 2022, accounting for roughly 45 percent of overall volume across" Fairfield) County. 
pschott@stamfordadvocate.com; twitter: @paulschott