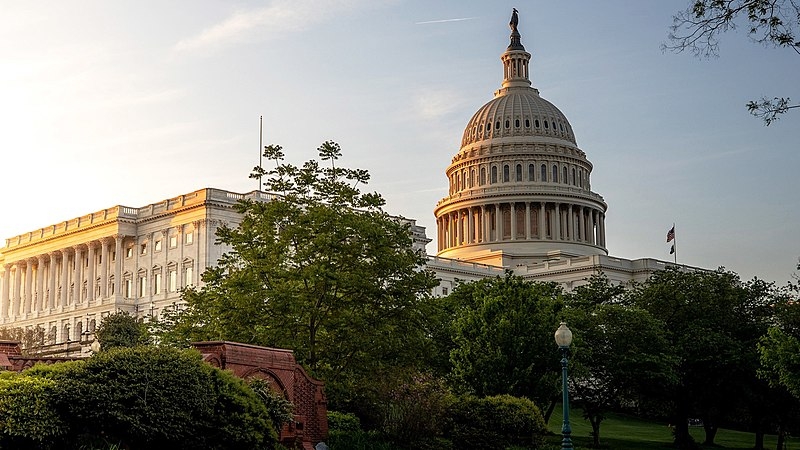 The United States Congressional Budget Office warned that the Treasury Department may end up exhausting all its funds from July to September unless the debt ceiling is lifted. The CBO has also said that the annual budget deficits could average between $2-3 trillion between 2024 and 2033.
The CBO issued its report along with an annual budget outlook on Wednesday, warning that unless the debt ceiling is raised, the government could reach a historic default by July. By that time, the revenue going into the Treasury may fall short of expectations. With the pace of the incoming revenue and the current state of the country's economy, it may prove difficult for government officials to determine the exact date when the Treasury may start to default on debt payments without congressional action.
"If the debt limit is not raised or suspended before the extraordinary measures are exhausted, the government would be unable to pay its obligations fully," said the CBO report. "As a result, the government would have to delay making payments for some activities, default on its debt obligations, or both."
In a separate forecast, the CBO said the annual US budget deficits between 2024 and 2033 will average $2 trillion, close to pandemic-era records by the end of the decade. The CBO also estimated an unemployment rate of 4.7 percent this year in contrast to the current 3.4 percent. CBO director Phillip Swagel cited higher interest rates that have especially affected the housing industry along with slowing business investment as reasons for the rise in rates.
President Joe Biden doubled down on calling out congressional Republicans over the GOP's plans to cut federal programs such as Social Security and Medicare. Biden in remarks at Maryland, called out House Republicans, who have demanded deep cuts in federal spending while their own plans would only add $3 trillion to the national debt.
Biden vowed to veto attempts by Republicans to gut federal programs and that his administration's plans to cut the deficit by an additional $2 trillion on top of the $1.7 trillion reduction already made while maintaining his pledge not to raise taxes on anyone earning less than $400,000 a year.