KPMG cuts 700 employees in the US as economy slows
Feb 16, 2023, 03:27 pm
2 min read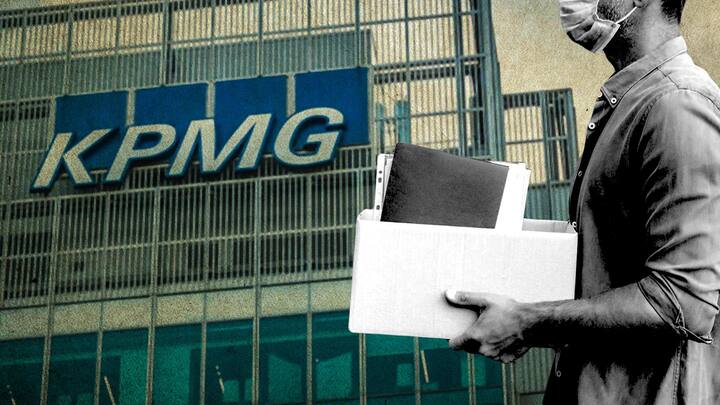 KPMG has decided to lay off about 2% of its workforce in the US, becoming the first among the world's four biggest accountancy firms to cut jobs in the country.

Carl Carande, the vice-chair of KPMG's global advisory business, announced the decision internally, reported the Financial Times.

The accounting giant has been struggling due to a fall in merger and acquisition activity.
Why does this story matter?
The current economic climate has put financial firms in a precarious position. Major banks such as Credit Suisse and Goldman Sachs have already begun to cut jobs.
The macroeconomic headwinds have also affected asset managers and fintech companies. We can now add accounting firms to the list.
With companies looking to insulate themselves from the impact of economic uncertainties, more layoffs can be expected.
KPMG's deal advisory business has been struggling
KPMG's layoffs will affect around 700 employees. In a memo to staff, Carande said the firm needs to "better align" its workforce with "current and anticipated demand in the market."

The company's deal advisory business has been struggling due to a decrease in merger and acquisition activities. Easing demand for IT and strategic consulting has also affected accounting firms.
Economic uncertainty has affected advisory business: KPMG
In a statement to Reuters, a KPMG spokesperson said, "Our business and outlook remain strong. However, we have experienced prolonged uncertainty affecting certain parts of our Advisory business that drove outsized growth in recent years."
KPMG tried to cut costs through other methods
According to the Financial Times, KPMG has resorted to layoffs as a last-ditch attempt to cut costs.

Before this, the company reportedly tried to keep costs low by postponing the joining dates of new hires, trimming travel budgets, and transferring consulting staff to audit and tax business.

It seems that nothing seems to have worked so far.
KPMG went on a hiring spree during the pandemic
As is the case with every company that laid off employees post-pandemic, KPMG also wasn't conservative in its hiring during the pandemic.

At the end of 2021, the firm's headcount rose by 2,000 to 35,266 in the US alone.

Fired employees will be supported with a holistic package, including severance, healthcare, emotional support, and career counseling, among others.