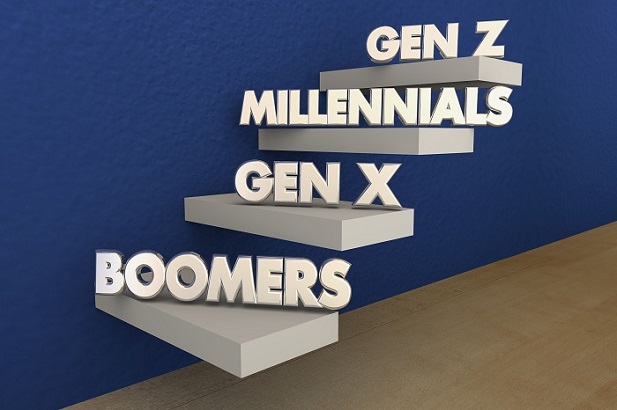 A new survey from Logica Research suggests that workers from all generations are interested in saving for the future, but that younger generations are turning to social media in many cases to get advice and guidance on investments and money management. The Logica Future of Money Study is a twice-yearly report based on surveys with a range of Americans. The latest report focused on how different generations manage their money and where they turn to for advice.
Lilah Raynor, CEO of Logica Research, said that the latest report provides a snapshot of where different generations are when it comes to investing, getting financial advice, and how they interact with their employers in this area. She said that the survey revealed that there is a strong desire for help with financial decisions across generations, but that younger people are especially seeking financial advice.
Another finding is that Americans at the end of the year were becoming more cautious, in part because of inflation and fears of recession. "People are seeking to stabilize their income sources," she noted. "They are modifying their behavior—Americans are taking on less debt and spending less. They're also contributing less to 401(k) plans."
Younger workers saving more, desiring more help with financial decisions
The Logica study found that the younger cohort of Americans in the survey indicated they planned to save and invest more in 2023. But although younger Americans have generally been enthusiastic about investing, the survey again found a new sense of caution from respondents. "Investing is kind of mixed," Raynor said. "Over the last several waves of our study, especially during COVID, we saw investing at an all-time-high, and now we're seeing people pull back, even the younger generations who were really enthusiastic about investing during the bull market."
Perhaps in part because of a more uncertain economy, Americans from the younger cohorts said they needed help with financial decisions. When asked what money management areas they needed help in, Gen Z (ages 26 and younger) and millennials (27 to 42) said their top areas of concern were: knowing what type and how much insurance to have (58%), knowing how much to save (54%), how to make the most of a 401(k) or retirement account (52%), knowing how to build a better credit score (51%), and selecting the right IRA (49%).
Raynor noted that the youngest cohort, Gen Z, is very interested in money management information. "They're an active new generation of investors," she noted. "[Prior research] shows this generation is very scrappy and certainly very interested in trying to understand how to manage their money."
Looking to employers — and social media — for help
The survey found a strong majority of Americans—75%–said they felt is important that employers offer programs to help manage finances. This result showed some differences between generations: 86% of Gen Z'ers agreed, 81% of millennials agreed, and 72% of Gen X (43 to 58) respondents said they agreed. That number dropped to 59% for boomers, the generation aged 58 and older.
The study also found that millennials were the generation most interested in finding help—a fact that Raynor attributed to factors such as planning for paying for college for their kids, and starting to think about retirement.
Although professional financial advisors were important to all generations as a source of help, getting help from financial companies also scored high. "Across these generations, talking to a professional financial advisor is important to all the generations and [assistance from] financial companies also take the second or third positions in ranking across the generations," Raynor said.
Another top source of help and advice was family and friends. But one interesting finding was the strong interest among younger generations in getting financial advice through social media. YouTube and TikTok are popular with both Gen Z and millennials as sources of information on finances, the study found. Raynor said companies that want to reach younger investors need to consider social media channels as a significant part of their efforts. "If you are targeting that newest generation and a lot of investors in this generation, you're going to reach them on social media in ways maybe more than you would expect," she said.