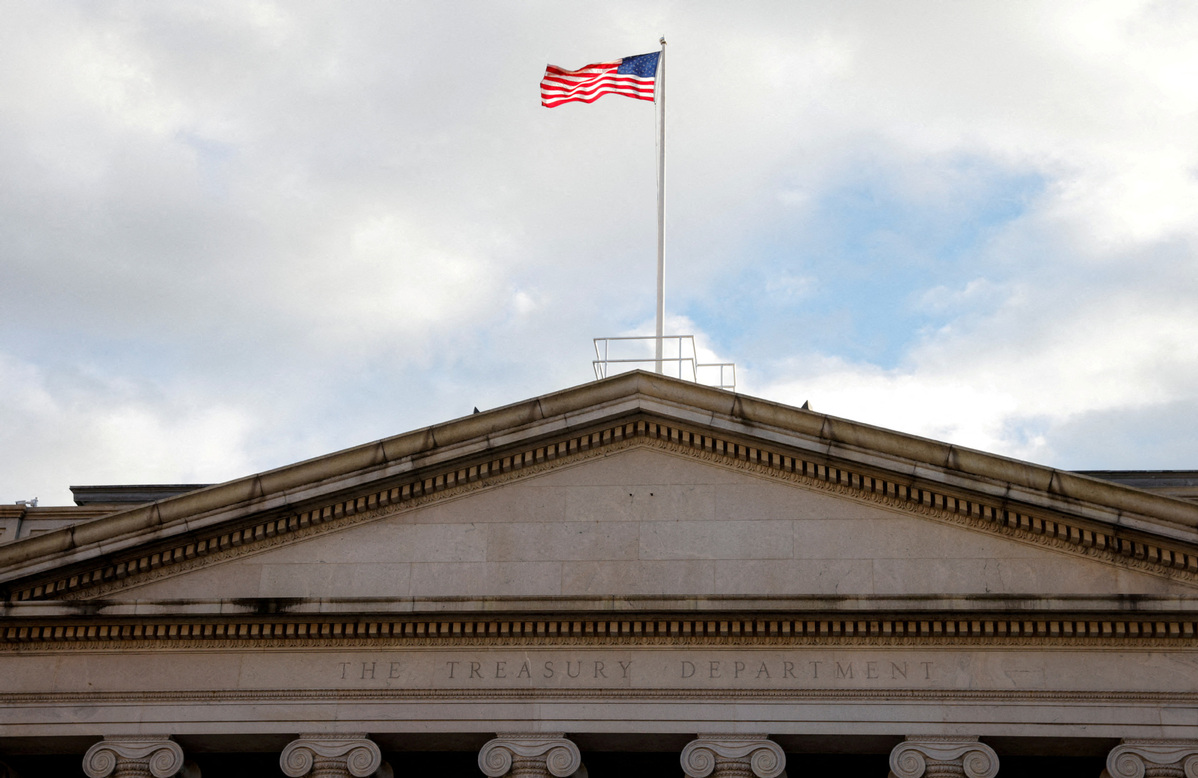 It looks like the United States is headed toward another highwire debt-ceiling act, with a report by the nonpartisan Congressional Budget Office released on Wednesday projecting a summertime default if the debt limit isn't raised.
The debt limit, or debt ceiling, is the maximum amount of debt that the US Treasury Department can issue to the public or to other federal agencies.
"We project that, if the debt limit remains unchanged, the government's ability to borrow using extraordinary measures will be exhausted between July and September 2023," CBO Director Phillip Swagel said Wednesday in a statement.
"Currently, the statutory limit on the issuance of new federal debt is set at $31.4 trillion. On Jan 19, 2023, debt reached that limit, and the Treasury announced a 'debt issuance suspension period', during which, under current law, it can take well-established 'extraordinary measures' to borrow additional funds without breaching the debt ceiling, a CBO statement said.
"CBO estimates that under its baseline budget projections, the Treasury would exhaust those measures and run out of cash sometime between July and September of this year. The Deficit Control Act requires CBO to project spending," the office said.
"The fiscal trajectory is unsustainable," Swagel told reporters Wednesday after the agency released the long-term projections. "Our spending is outpacing our revenue. At some point, something has to give."
The CBO now also projects that the deficit will total $18.8 trillion over the next 10 years — 20 percent more than the estimate in May of $15.7 trillion.
Debt held by the public is projected to rise in relation to the size of the economy each year, reaching 118 percent of GDP by 2033 — which would be the highest level ever recorded, the CBO said in its 10-year budget and economic outlook report.
After hitting the $31.4 trillion borrowing cap on Jan 19, Treasury Secretary Janet Yellen said that the department can keep up payments on debt, federal benefits and make other outlays at least through June 5, using cash receipts and extraordinary cash management measures.
Politicians in both major political parties were quick to blame the other side. The report also spurred some heated exchanges on social media.
US President Joe Biden said Wednesday in Maryland that he would not let Republicans hold the nation "hostage".
"I will not negotiate whether or not we pay our debt," Biden said in remarks to the International Brotherhood of Electrical Workers in Lanham. "I will not allow this nation to default."
House Speaker Kevin McCarthy, a California Republican, tweeted: "Democrats' reckless spending is plunging our country into deeper debt & jeopardizing our economy. A blank check for more spending will destroy our country."
US Representative Brendan Boyle of Pennsylvania, the top Democrat on the House Budget Committee, said: "Decades of Republicans' unpaid-for tax cuts for the mega-rich and well-connected have added trillions to the debt, deprived the economy of needed revenue, and failed to deliver their promised benefits for the economy or American workers."
If the US fails to raise the debt ceiling, interest rates would likely surge, and demand for Treasuries would drop, according to the Committee for a Responsible Federal Budget.
So far in 2023, not a day has passed on Capitol Hill without lawmakers jousting over the debt limit. Social Security and Medicare, the government's pension plan and its healthcare program for Americans age 65 and older, are at the center of the debate, as both parties look to define the contours of the 2024 presidential and congressional election campaigns.
"There has been a Republican drumbeat to cut Social Security and Medicare," Senate Majority Leader Chuck Schumer, a New York Democrat, told reporters on Tuesday.
"Let me say one more time. There is no agenda on the part of Senate Republicans to revisit Medicare or Social Security. Period," said Senate Minority Leader Mitch McConnell of Kentucky at a news conference.
The $31.4 trillion debt is "the product of policy choices and economic shocks", according to The New York Times.
"Tax cuts signed into law by Presidents George W. Bush, Barack Obama and Donald J. Trump reduced government revenues. Wars in Iraq and Afghanistan started under Mr. Bush were not offset by tax increases. Mr. Obama, Mr. Trump and Mr. Biden signed trillions of dollars of emergency spending to combat the 2008 financial crisis and the 2020 pandemic recession," the paper reported.
Charles Abraham, US financial services practice leader at Mazars, an audit, tax and advisory firm, told Newsweek in January, "A default would lead to a significant deterioration in the faith and credit of the United States of America and could spark a global recession."
Song Guoyou, deputy director and professor of the Center for American Studies, Fudan University, in a guest op-ed for Xinhua on Jan 29, wrote: "Suppose the United States fails to reach an agreement on its debt ceiling in the short term.
"In that case, it would cause increased volatility in the international financial markets and inevitably impact the stability of the world economy. Other countries would be forced to suffer the consequences of America's persistent political ailment."
The CBO projects a federal budget deficit of $1.4 trillion for 2023; in 2033, it forecasts that shortfall at $2.7 trillion. The deficit amounts to 5.3 percent of GDP in 2023, grows to 6.1 percent in 2024 and 2025, and then declines in the two years that follow, the office said.
But after 2027, deficits increase again, reaching 6.9 percent of GDP in 2033. Outlays increase from 23.7 percent of GDP in 2023 to 24.9 percent in 2033, largely because of rising interest costs and greater spending on programs that provide benefits to elderly people, the CBO said.
Reuters contributed to this story.