view original
post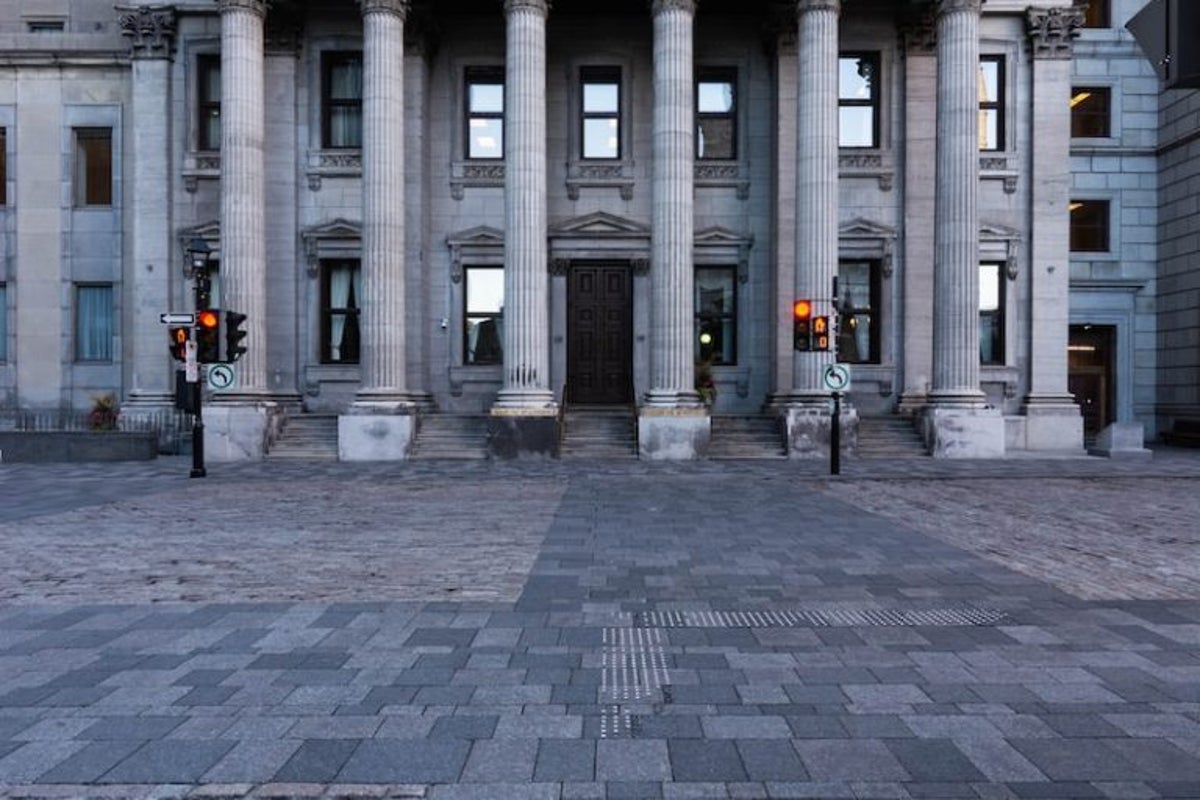 Investment banks aren't the same as a typical brick-and-mortar local bank. Traditional banks are a place for clients to park their savings, open checking accounts and borrow money for mortgages, loans or other things. You may have a few face-to-face interactions, but most of what's done at a traditional bank take place behind a computer screen or in front of an ATM.
Investment banks are more focused on the corporate finance side of the industry. Individual clients can use investment banks to manage their assets or receive investment advice, but companies and institutions also use them to underwrite public offerings, create and trade securities and provide liquidity and market-making activities. Investment banks can be giant publicly-traded companies or smaller boutiques like hedge funds or private equity firms, but they all usually have a single goal in mind: to make as much money as possible for their stockholders and clients.
The Best Investment Banks
If you're looking to work with (or invest in) an investment bank, you should keep several factors in mind. The largest banks offer the widest variety of services to the broadest section of clients, while the smaller firms usually have a specific niche or only allow accredited investors. 
If you're looking for a particular type of alternative investment vehicle, you may need to dig deeper into the smaller, private firms to find what you're looking for. However, for the purposes of this article, the banks with the furthest reach will be given more weight. These are known as Bulge Bracket banks and are usually considered systematically important by the U.S. government.
JPMorgan Chase & Co. (NYSE: JPM)
The oldest iteration of JPMorgan Chase was the Bank of the Manhattan Company, which was established in 1799. The current version of the bank is an amalgamation of many smaller banks, such as Chase Manhattan, JP Morgan, Washington Mutual and Bear Stearns. JPMorgan Chase, headed by CEO Jamie Dimon, is currently the largest bank in the United States with nearly $4 trillion in assets.
JPMorgan Chase is also the top institution in terms of investment banking revenue, pulling in more than $1.7 billion in Q1 of 2022, according to Statista. The bank offers a wide range of services through its four divisions — consumer banking, investment banking, commercial banking and asset management.
With JPMorgan Chase, clients from all different backgrounds and wealth levels can find services. Both traditional banking services and asset management are readily available, and JPMorgan Chase's investment banking services specialize in mergers and acquisitions, industry coverage, origination, equity and debt capital markets and corporate finance advisory.
Goldman Sachs Group Inc. (NYSE: GS)
Founded shortly after the end of the Civil War in 1869, Goldman Sachs is currently the second largest investment bank (by revenue) to JPMorgan Chase, but it is hardly second fiddle regarding investment banking services and prestige. And while its revenue was surpassed by JPMorgan, Goldman still earned more than $1.5 billion in investment banking revenue in Q1 of 2022.
Goldman Sachs has its hands in plenty of different cookie jars regarding market structure and corporate finance. The firm plays a large role in underwriting securities and IPOs among some of the world's largest companies and operates numerous smaller vehicles like private equity funds and hedge funds. The trading desk at Goldman Sachs is busy as traditional assets, derivatives, currencies, futures and other alternative securities are bought and sold frequently. Goldman Sachs is frequently cited as one of the more sophisticated trading operations, and its presence is very important for the market's plumbing to work smoothly.
Unlike JPMorgan Chase, Goldman Sachs has a much smaller footprint in the consumer banking sector. Until recently, Goldman mainly ignored this subject, although that changed with Marcus, their smaller banking and lending subsidiary that offers affordable loans and interest-earning savings accounts.
Morgan Stanley (NYSE: MS)
Morgan Stanley was formed in the 1930s as the investment banking offshoot of JP Morgan and Company following the passage of the Glass-Steagall Act. Its current iteration results from a merger with Dean Witter Co. in 1997, and the firm trailed only JPMorgan and Goldman in investment banking revenue for Q1 in 2022.
Morgan Stanley operates three different divisions: institutional securities, wealth management, and investment management. The wealth and investment management arms provide brokerage and asset management services to companies and individual clients, usually aiming for the high-net-worth sector. 
The institutional securities branch offers underwriting services and corporate finance advisory in areas like mergers and acquisitions, corporate lending and capital raising. Most of the firm's trading and securities revenue comes from the Institutional Securities division. Like Goldman, Morgan Stanley offers little in terms of consumer banking products and services.
Bank of America Corp. (NYSE: BAC)
Coming in at fourth on the investment banking revenue scale is Bank of America, the second largest bank in the United States and operator of one of the largest investment banking groups in the world. Based in Charlotte, North Carolina, Bank of America handles its services under several umbrellas, including Merrill Lynch. Bank of America offers traditional consumer banking services, wealth management and investment banking to millions of individual and corporate clients. 
The investment banking activities occur in two Bank of America Merrill Lynch divisions: global banking and global markets. Global banking is where the firm offers corporate guidance, merger and acquisition advisory and fixed income and equity trading. The global markets division acts as a market maker and provides financial services to institutional clients.
Bank of America brings in revenue from consumer, commercial and investment banking services. Unlike some of the firms mentioned above, Bank of America clients can open savings accounts, apply for credit cards and receive mortgages while also getting advice on investments and wealth management.
Citigroup Inc. (NYSE: C)
Another consumer and commercial bank conglomerate, Citigroup is the third largest bank in the United States. Formed from the merger of Citicorp and Travelers, the firm has an array of banking and investment management services for retail, commercial and institutional clients. Citigroup is headed by CEO Jane Fraser, the first female CEO of a Big Four U.S. bank.
Most investment banking activity comes from the Citi Institutional Clients Group, which provides investment and corporate banking solutions and products. This group consists of several different divisions, including capital markets origination for companies looking to raise money, corporate and investment banking for mergers and acquisitions and IPO underwriting and markets and securities services for hedge funds and private equity groups. Citigroup also offers traditional banking services through Citibank, like checking and savings accounts, mortgage origination, credit cards and personal loans.
Benefits of Working With an Investment Bank
Not everyone will need the services of an investment bank, but they can be invaluable for businesses, institutions and high-net-worth clients. Here are a few of the biggest perks of working with an investment bank.
Expert advice and guidance: Making the cut at an investment banking job requires dedication, education and the ability to work long hours and retain enormous amounts of information. It's not a job everyone can do, and only the strongest survive. However, the advisors who do succeed at an investment bank are the cream of the crop, and you'll be guaranteed to receive the most up-to-date and accurate guidance on topics like where to invest your capital or how to sell your company.
Resources and data: Not only do investment banks retain the top talent, but they also have access to extensive amounts of data and resources. Investment banks often have groundbreaking research, so their clients are usually the first to know about innovative strategies or new investment ideas.
Services not found at traditional banks: Frankly, some crucial financial services can only be performed by the largest investment banks. Mergers and acquisitions and IPO underwriting are two of the big ones, but traditional banks might also struggle to manage high-net-worth accounts the way the client would prefer.
Mistakes to Avoid When Working With Investment Banks
Investment banks and traditional banks often don't have the same goals or preferred clientele. Here are a few things you'll want to avoid if you decide to work with an investment bank.
Paying too much: Investment banks employ the highest credentialed professionals in the field, and those services don't come cheap. Be sure to compare the costs of advisory services at different investment banks before opening accounts.
Using services you don't really need: Investment banks offer trading and investment management services that you won't find at regular brokers or banks. But not everyone needs access to accredited investments or private equity firms. If you just want a simple financial plan and less risky investments, you can probably use a traditional financial adviser instead of investment banking services.
Constant controversy: This isn't a mistake investors make when working with these firms, but it's a factor to be aware of. Investment banks manage large sums of money with the directive to turn that money into more money. In an industry as competitive and cutthroat as investment banking, not everyone is interested in playing fair. Some investment banks have had their reputations tarnished from legal and regulatory issues, so be aware of a bank's history before investing your capital.
Frequently Asked Questions
Q
What are the Big Four investment banks?

A
It depends on who you ask. JPMorgan Chase, Goldman Sachs, Morgan Stanley and Bank of America are most commonly known as the Big Four investment banks, at least among American institutions. However, the Big Four moniker also can be applied to the traditional banking sector by removing Goldman Sachs and Morgan Stanley for CitiGroup and Wells Fargo.
Q
Which investment bank is the most prestigious?

A
Goldman Sachs and JPMorgan Chase are often considered the most prestigious investment banks because of the high-net-worth clients they cater to and the difficulty of landing full-time employment at either firm.
Q
What are the best investment banks?
A
To see Benzinga's opinion of the best investment banks, see the list above.