view original
post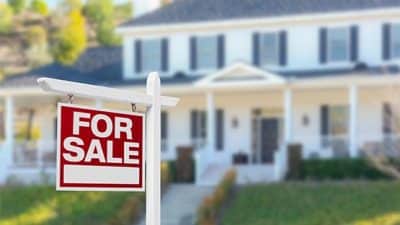 Home buyers are seeing more options as the housing market cools in Virginia.
After two busy years, Virginia's market slowed in 2022 and is now at pre-COVID-19 pandemic levels.
According to the December 2022 Virginia Home Sales Report released by Virginia REALTORS®, approximately 123,000 homes were sold in Virginia in 2022, which is 20 percent fewer than the annual total in 2021.
In December 2022, 7,492 homes were sold in the Commonwealth, a sharp drop of nearly 38 percent from December 2021. The slowdown is attributed to the rapid rise of interest rates over much of 2022. Eighty-seven percent of counties and cities in Virginia had fewer home sales in 2022 than in 2021. From an annual perspective, statewide sales activity is back to pre-pandemic totals, and near market levels seen in 2018.
"Sales activity in the Commonwealth's housing market has been cooling for 13 consecutive months now. This is largely due to mortgage rates doubling over the past year, causing many to delay their home search," Virginia REALTORS® Chief Economist Ryan Price said. "We've been seeing fewer new sales contracts each month. Homes are taking longer to sell, and sellers, on average, are not getting their asking price."
Increased inventory, sellers not getting their asking price and homes taking longer to sell are all welcome news to potential buyers.
"We are still seeing fewer new listings coming on the market; however, Virginia's inventories of available homes are, in fact, growing," Katrina M. Smith, Virginia REALTORS® 2023 President, said. "The fact that homes are taking longer to sell is allowing the overall supply of active listings to build. Buyers may begin to see more options, not to mention less competition."
At the end of December 2022, 16,115 active listings were on the market in Virginia, an increase of nearly 20 percent from the year before.