view original
post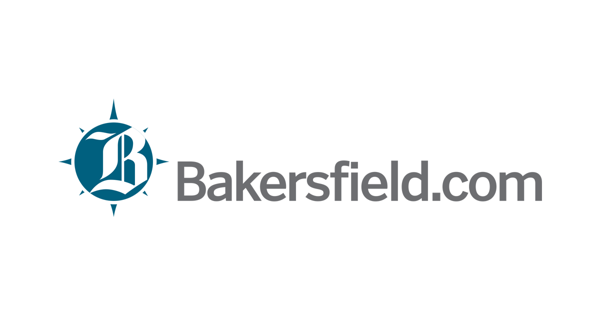 NEW YORK–(BUSINESS WIRE)–Jan 19, 2023–
In honor of the now decades long tradition of ostensibly smart people embracing, promoting, and investing in verifiably bonkers investment ideas, Toews Asset Management, through the National Archives, has established a new holiday, Investment Risk Management Day, to be celebrated annually on January 19.
Over the past few years we have, once again, witnessed the propensity of investors to fund even the most absurd investment ideas with upwards of trillions of dollars. To this we say "OMG". What part of your Ivy League MBA brain allowed you to think that it was a good idea to allocate a portion of your pension fund to Bitcoin? Whoops, did your wall street training include valuing NFT's based on how frequently they were chosen by 8-year-olds playing Roblox? When you took the earnings of companies which had not yet been decided upon for that SPAC launch (zero earnings that is) did the net present value discount methodology produce a valuation in the billions of dollars? Excellent, well done, time to introduce these ideas to your firms' best clients before it's too late! In 2021 and 2022 we saw "investment" ideas that made investing in Beanie Babies in the 90's seem fiscally responsible.
On this historic holiday, we encourage advisors and investors to spend time together reviewing the risk in their portfolios and the risk tolerance of each individual, and to ask the question, "am I investing in what will one day be considered among the craziest ideas in all of investing history?" Not only do we believe that a stronger advisor-client bond can form, but these dedicated meetings will help map out the vulnerabilities of each client with the questions we should be asking. The ultimate goal should be to determine if a client is vulnerable to major lifestyle changes, which might include delaying or going back to joining the workforce instead of enjoying a view of glacier on Alaska Cruise, due to some of the investments they've made over the prior year. Below are some questions we encourage you to ask yourself or your clients:
1) Is there any fundamental value in that investment I made over the past year, or did I buy it mainly because some YouTube Influencer told me it is the next "Ten-bagger"?
2) If an investment is trending wildly higher, is it conceivable that it might then trend wildly lower? If yes, how am I preparing for the downfall?
3) Should I take comfort in the legitimacy of a seemingly absurd idea if the world's largest asset manager invests hundreds of millions of dollars into it?
4) If valuations of an investment suggest that I'll make zero dollars annually for the next five years (and will likely lose money) should I rebalance more into that part of my portfolio because the VIX Index is at 11?
5) Is it cool to ignore historical precedents and destroy my retirement because Gene Fama would not approve?
6) Are countries able to defy gravity and create money indefinitely, therefore inflating asset prices in a way that the global economy has never achieved before? Or will math and basic economics pull through like they always have? How are we planning for that?
7) What is the expected global economic impact of a series of flying Pop-Tart kitty GIFs that can be purchased for fiat currency?
Upon reflection, investors are encouraged to take this day to reset back to a rational posture on the laws of physics, gravity and economics. For Financial Advisors and CFPs, we challenge you to address conversations with clients in a more fun and engaging manner, that still gets at the heart of the seriousness of risk management. Is there a way to capitalize on taking a contrary position to what appears to be madness? Would it be appropriate to at least address the contingency that things might go poorly in the coming new year, even though at the moment all seems well, or is the optimistic scenario the only thing one you should plan for? Is your client prepared for any market outcome, even a worst case one?
As we continue to work and advance risk management, we encourage advisors and investors to have real discussions around the risk of their portfolio and personal investment endeavors. While there is never a wrong time to talk about risk, we believe that the conversation is not happening enough in today's age. Join us in celebrating National Investment Risk Management on January 19th, 2023 and beyond.
Toews Asset Management specializes in risk-managed strategies, offering a suite of funds that attempt to provide investors with upside market exposure and heightened risk protection during market declines. Toews also offers a behavioral training and coaching service, the Behavioral Investing Institute, for financial advisors and institutions that wish to enhance their practice management offerings.
About Toews Asset Management
Toews Asset Management is an SEC-registered investment advisor founded in 1994, with a mission to help investors realize their goals while addressing the economic challenges they face. Toews builds portfolios that hold funds primarily designed to track market indices during rising markets, but deploy loss-avoidance strategies during falling markets. Our process is not based on subjective or predictive methodology. It has used a heavily researched and price-reactive algorithm since 1996 that provides a signal for investment exit and reentry points.
For more information, visit www.toewscorp.com.
5402255 MK
View source version on businesswire.com:https://www.businesswire.com/news/home/20230119005130/en/
CONTACT: Media
Klaudia Wierzbowska
Gregory FCA for Toews Asset Management
Email:klaudia@gregoryfca.com
Phone: 570-856-1360
KEYWORD: NEW YORK UNITED STATES NORTH AMERICA
INDUSTRY KEYWORD: PROFESSIONAL SERVICES FINANCE
SOURCE: Toews Asset Management
Copyright Business Wire 2023.
PUB: 01/19/2023 09:00 AM/DISC: 01/19/2023 09:01 AM
Positive Cases Among Kern Residents: 304,028

Deaths: 2,601

Recovered and Presumed Recovered Residents: 297,089

Percentage of all cases that are unvaccinated: 71.26

Percentage of all hospitalizations that are unvaccinated: 83.16
Updated: 1/12/23